"The Mobile Web Initiative is important—information must be made seamlessly available on any device."
            -Tim Berners-Lee 
Pick up your phone and look at the first screen you see when you unlock it; in addition to your time, missed calls, and weather, you likely have icons that take you to places like your bank, Amazon, or your favorite podcast. Beyond these common application launchers, do you have one for your favorite coffee shop, pizza place, or your gym? In addition, do your clients or customers see a link to your business' app on their home screen? If not, it is time to remedy that, and here are five reasons why.
Visibility 
Marketing companies have long considered the mobile device the 'second screen,' but as of 2014, mobile devices have become the 'first screen.' We spend our time on the phone using a handful of useful apps, and occasionally apps that do something simple, but do it exceptionally well; for example, a pizza ordering app. Having a well-designed mobile application for your business puts you squa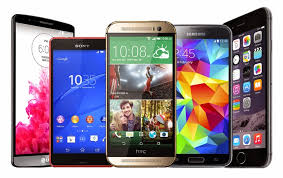 rely in the visibility zone, keeping your business in the minds of your customers; therefore, your mobile app makes you the first choice among your competitors.
Direct Marketing
Big businesses already use mobile apps for direct marketing, but there is no reason why your business cannot do the same. With an app, you can 'push' notifications to your customers establishing a regular relationship through communication. In general, information on holiday hours, industry news, special prices for users, or reminders about upcoming events. The mobile app provides you with this channel, from there; creativity is your only limit.
Competitive Advantage
Picture three friends deciding to order takeout, one picks up his phone and has the numbers of all three places; however, one restaurant has an app, and he can order directly from that app; not only that but the app remembers his last order and has his address already stored. Which restaurant is going to receive the order? This is clear, and it is the reason why every major pizza place has a well-designed mobile app. This same competitive advantage extends to businesses of all types.
Brand Recognition
The "Theory of Effective Frequency" suggests that there are a finite number of interactions a person must have with your brand before they notice you subconsciously; of course, your mobile app acts as your billboard, and you have your billboard in the key space for your customer's eyes (and fingers.) A clever app will engage your customer, increasing the interaction count, and building brand recognition.
Create Customer Loyalty
There is an abundance of noise out there about every product and service imaginable, but through your mobile app, you have created this direct channel to your customer. With this channel, you provide them with value, saving them time and money, but you also increase their loyalty through sheer exposure. With enough time, your mobile app will be a natural part of their mobile universe in the same way as their email client, or their bank's app, or even 'gasp' Facebook.
Every one of us has, at least, one well-made mobile app that we use regularly; your business' mobile app could be that one. At Clarus Communications, we know that your business depends on wireless solutions and a mobile application is an important part of those solutions.