St. Louis, Missouri, June 14, 2016 – Clarus Communications is pleased to announce the expansion of  its' award winning services to a new location in Nashville, TN that will be managed by new hire, Christopher Taylor, Sales Director.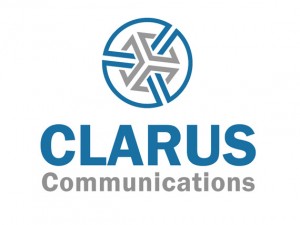 Taylor brings 13 years of experience to the table.  Prior to joining Clarus Communications, he was Regional Sales Director with Innovative Telecom Group, Inc.   He has a background in IT sales, consulting, and account management experience in the Nashville metropolitan area.  Christopher has an established track record of successfully working with a broad base of clients and helping them in the effective application of technology in their businesses.
In his new position at Clarus, Christopher is focused on expanding Clarus Communications' revenue and client base in the areas of Telecommunications, Telephony, and Cloud technologies.  Taylor will play a key role in helping clients navigate technology, save money and help them achieve their goals.  "Christopher shares the same ideals and values as Clarus Communications does when it comes to customer service," said Chris Torbit, Principal of Clarus Communications.  "Customer service is paramount in his work ethic.  He is an invaluable asset to our team and our clients."
About Clarus Communications
Clarus Communications is a leading, national provider of telecommunications technology.  Clarus specializes in providing over 60 telecom provider options to businesses that need dependable, scalable and innovative technology solutions. Since 2001, Clarus Communications has been successfully helping clients make the best decisions regarding their phone service, phone systems, voice and data wiring,  data and other technology solutions. Please click here or call us at 855-801-6700 to speak with one of our knowledgeable staff so we can work with you on finding the right service for your business at the most affordable rates.