Richard Schuyler Joins Clarus Communications
Created: Wednesday, June 28, 2016
FOR IMMEDIATE RELEASE
RICHARD SCHUYLER JOINS CLARUS COMMUNICATIONS AS SALES DIRECTOR FOR BLOOMINGTON, IL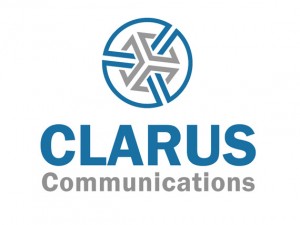 Clarus Communications is pleased to announce its' recent hire of Richard Schuyler, who will join the Clarus Communications team as Sales Director in our new office located in Bloomington, IL.
In his new role, Schuyler will meet the needs of our growing company by broadening sales into more territories, creating new partnerships and increasing customer retention.
"We are very pleased to welcome Richard to our staff at Clarus Communications, " said Chris Torbit, Principal of Clarus Communications. "We feel confident that he will provide the company means to strategically build upon new and existing business and are excited that someone of Richard's caliber is leading this expansion into the Illinois market for Clarus Communications."
Schuyler comes to Clarus Communications with 10 years of experience in the Telecom field. Most recently, Richard was a Senior Level Account Executive for Central IL and worked in B2B sales of phone, internet, and video services. There, he gained experience working with small and large businesses and became certified for Fiber Data, PRI (Primary Rate Interface Phone Service), and Hosted PBX systems.
Previous to that, he co-owned and operated Schuyler Photo, Inc. which he built into the area's largest photo lab.  It included a retail camera shop, portrait studio, wholesale photo lab and mini lab.
Clarus Communications is a comprehensive technology services firm that is committed to helping our clients improve upon and achieve their technology objectives. Trusted by businesses and partners nationwide, the team are experts in Business Phone Systems, Business Phone Services, Cloud Services, Voice and Data Wiring, Technology Solutions and Data Storage and Backup.  Clarus has relationships with over 60 different providers and the technical staff to ensure the right technology is in place for your company.  This allows our clients and sales partners to have the best combination of price, value, connectivity and innovative services offered in the marketplace.  The company is headquartered in St. Louis, MO.
For more information, please contact Clarus Communications at 855-8016700.  You can also email sales@clarusco.com or support@clarusco.com.