As mobile devices become more integrated into companies as a necessity toward growth, mobile device management becomes all the more essential to managing uses and threats. BYOD (Bring Your Own Device) policies have become more ubiquitous lately in the business world with major benefits in saving money from buying and using desktop computers. However, you'll hear just as many in the media warning about security threats from the BYOD concept.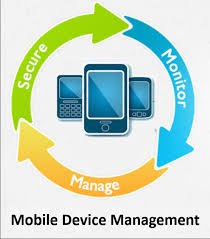 As it is with recent cloud concerns, these threats aren't necessary when you have a reliable management solution. With management being a generalized term, though, what are the exact details of how this works?
Here at Clarus Communications, we offer a comprehensive mobile management solution through quality third parties that provide everything you'll want. They'll take you from helping you choose what you really need in mobile technology on up to recurring maintenance. Plus, you'll have unique security solutions if a mobile device becomes stolen.
What Kind of Mobile Devices Do You Need?
Finding what you really need in the way of mobile technology is probably more challenging than you realize. Many different mobile solutions are out there now, and not all of them necessarily fit well within your business structure. You also have to think of your employees and how well they'll be able to use certain mobile devices.
With mobile providers we contract with, they'll help you choose the right mobile device bringing the best advantages to your company. Whether it be smartphones, tablets, or laptops, you'll be guided in what works best when employees are out in the field.
Ease of use is everything, especially when you have mobile devices that use file sharing and specific applications requiring specialized management. Someone who has to regularly take customer orders out in the field, for instance, might find a tablet more useful than a smartphone or laptop.
Maintaining Your Devices So They Run Optimally
This is where the heart of management truly shines and why mobile management is so essential. Through real-time monitoring, a mobile provider will keep tabs on the applications you use so they don't fail unexpectedly during the most critical moments. Behind the scenes, those managing your mobile devices will quietly update the applications you use so you don't have to.
They'll also make sure you keep connected with colleagues at all times. Having a network that isn't reliable is the last thing you want when you're all doing voice or video conferencing on your mobile devices. Quality management means you'll never have call dropouts when you and your business colleagues are conferring about an important project.
Maintaining Security
Wi-Fi continues as a hot-button topic for security issues, and mobile management helps keep your network secure at all times. This includes state-of-the-art encryption methods so you're sure data is fully encrypted every time you press "send." It also means using wipe functions so your data gets removed if a mobile device becomes stolen.
Mobile management additionally takes into account how many mobile devices your company has so you don't become confused on what your employees are using. BYOD policies brought this concern, and we'll help you keep this under control so you won't have to second-guess on what's happening.
Visit us here at Clarus Communications to find out more about our mobile management solutions. We partner with the top mobile carriers in the world so you're guaranteed the best mobile management available.