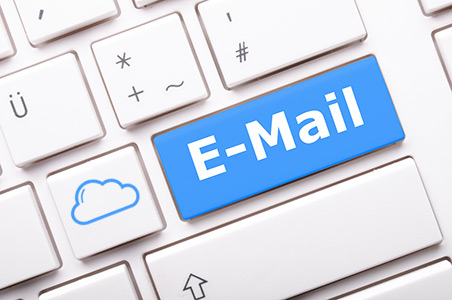 Migrating email to Office 365 from other systems can be very useful for a company or organization, but there are some things that should be taken into account during this process.
Items can only be migrated into a user's inbox or other mail folders. This particular type of migration does not involve migrating calendar items, tasks, or contacts.
It is possible to migrate a maximum of 500,000 items from a user's mailbox, and the largest individual email you can migrate is 35 MB.
In order to set up for an easy migration, a few steps should be considered and planned in advance. A maximum of 2,000 mailboxes can be migrated using Exchange migration, however it is easier if you only migrate 150 mailboxes at a time. The domain used for on-premise organization must also be accepted as a domain that is owned by you or your organization's Office 365 account. Once a migration is complete, a license will have to be assigned to the users whose mailboxes were migrated over to Office 365.
When beginning the migration process, users should begin by configuring Outlook anywhere on the on-premise Exchange Server. The migration services use Outlook Anywhere in order to connect the on-premise Exchange Server. A certificate issued by a trusted certification authority must be used with the Outlook Anywhere configuration in order for a cutover migration to occur with Office 365. Before you begin the migration, users should also check to make sure their Exchange organization is able to connect using Outlook Anywhere. Users should check to make sure Unified Messaging (UM) is turned off for the on-premise mailboxes that are being migrated.
Migrating the Emails
With those steps taken into consideration, users can now begin the process of safely migrating their emails.
Log into the "About the Office 365 Admin Center"
Select Setup > Data migration. The Select your data service dashboard should open.
Select the email provider the user is migrating from. After choosing a provider, the Select users to start migrating email messages page will include a list of all of the users with their source email already pre-filled.
If the provider is not listed, select Other email sources. In the Select your data service page, the IMAP connection data must be filled in to test the connection. Once the connection is verified, the email address will be added to the list of already added users.
Once the required information is entered, choose Start Migration
The migration status will then be Starting, Queued, Syncing, or Synced. If the status is Synced, the IMAP migration will continuously synchronize the source email until Stop Migration is selected. When the user is finished with migrations, choose Close Connection.
Clarus Communications has been serving the St. Louis area since 2001 and can assist your business in getting started with Microsoft Office 365 or any of the suite of Microsoft products and services. We'll work with you to assess your needs and recommend a solution that is custom tailored for your business. If you would like more information about Microsoft Office 365, call us at 314-300-4700 or fill out the form on this page and someone will get back with you shortly.