Modern technology solutions allow amazing productivity to occur. When in the office, associated with a stable phone or internet infrastructure, the sky's the limit for data accessibility, structure, and use. However, the need for reliable, secure mobile data availability continues growing rapidly. Competitive business practices increasingly rely on activities like accessing sensitive files, cross-referencing client needs on-the-go, and obtaining up-to-date information from the cloud.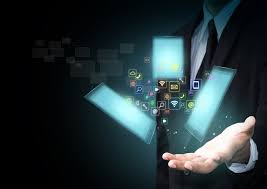 Smartphones, netbooks, laptops and other mobile communication devices allow instantaneous consultation with people on the other side of the world. They let traveling workers procure, manipulate and transmit high-definition images and information files, doing practically anything that could be done in an office. All this helps increase the efficiency and effectiveness of a business … most of the time.
Companies such as Clarus Communications assist individual businesses in choosing proper telecommunication and wireless solutions for their needs. This helps minimize problems, but accessing, using, and sending mobile data, whether voice, image, video, text, or HTTPS, still has challenges.
Back in 2009, a cnet.com article predicted mobile data traffic would continue to grow rapidly, and said, "mobile internet users are generating a tremendous and ever-growing demand for bandwidth and network performance." The increase in demand for mobile data has, indeed, continued to grow, imposing a requirement for improved infrastructure on those who provide that mobile internet access.
Problem-solving to deal with modern mobile internet and telecommunication challenges and demands is a continuing issue. According to a March 18, 2015, Marketwired article, "Twin Prime, an innovator in mobile data delivery optimization, today emerged from stealth and announced a $9.5 million Series A funding round." Twin Prime will use the funds in part to continue work on their patent pending GLAS (Global Location and Context-based Acceleration Strategy) technology, which helps solve mobile data delivery challenges by working to get mobile content delivery speeds closer to those from a desktop. This work is especially pertinent, the article goes on to say, because "mobile is quickly becoming the primary source of traffic, forcing companies to look beyond an 'optimize once, use everywhere' approach."
Many issues with sending data along Wi-Fi and cellular networks occur during the last mile, when networks fail, creating a bottleneck for transmission. According to the Twin Prime release, most solutions only focus on making data locally available and streamlining data packets. These solutions help, but problems still occur because of changing network conditions, and data passing through varied operating systems and devices. To get around this, Twin Prime's new "… acceleration technology enables brands to distribute any content — including images, videos, texts, and HTTPS — to their users via their mobile apps, without relying on content aware acceleration methods like caching, compression and image resizing for speeding content delivery."
In many businesses, having instantaneous access to up-to-date data no matter the location is crucial to image and performance, but it is often confusing wading through all the options out there. Companies like Clarus Communications stay current on new technology solutions such as those coming from Twin Prime and work with each business to make sure they have the telecommunications system necessary, whether mobile or static, to have the edge needed in today's competitive market.
If your goal is to ensure high levels of customer service plus building and maintaining a system that enables your business to run well, please visit Clarus Communications here or call us at 855-801-6700 to speak with one of our knowledgeable staff.  Clarus Communications is a national leader that specializes in providing over 45 telecommunication and technology provider solutions and we would appreciate the opportunity to become your technology partner and help you find the best solution for you and your company.