Buyers are less satisfied with their internet services, and consumer satisfaction with internet service providers is at its lowest mark in seven years, according to a new report from the American Customers Satisfaction Index. The report shows that satisfaction levels with information services (including TV, the internet, and wireless access) dropped by 3.4 percent for a score of 68.8 out of 100, the lowest level in seven years. A total of 14,000 customers were surveyed in the first quarter of 2015 to generate the data within the report. People are generally upset over a combination of high prices and lackluster customer service, according to the report.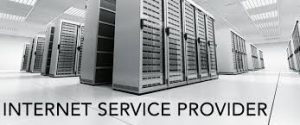 With results like that, Internet users may be rooting for alternatives to their normal internet service. One of those alternatives is Google Fiber. The service is only available in a few cities, but it offers a connection that's up to 1,000 megabits per second. Customers already can or will soon be able to access Google Fiber in Atlanta, Austin, Charlotte, Kansas City, Nashville, Provo, Raleigh, and Salt Lake City. Google's Gigabit internet service starts at $70 a month and comes with one terabyte of cloud storage with Google Drive, Google Photos, and Gmail. Google also offers a television service with its fiber internet connection. The downside to Google Fiber is that it simply isn't available to the majority of the country. With that said, the tech giant is actively making expansion plans.
Outside of the United States, Facebook launched Internet.Org with the goal of providing free internet access for basic services. In India, the service seems to be a success, according to Business Insider. In an article published on June 5, Business Insider said that Internet.Org has just surpassed 80,000 subscribers. With local telecommunications companies in India, Internet.Org provides access to nearly 30 websites and services, all without charging the user for the mobile data needed to access those services. Those services include access to social media site Facebook and encyclopedia service Wikipedia. According to Business Insider, 20 percent of Internet.Org users didn't previously have access to the internet. It's statistics like those that appear to show the program's success. Of course, the program isn't without criticism. Multiple Indian media companies have pulled their partnership with Internet.Org after they said the service didn't support net neutrality.
Public libraries are also helping to provide an alternative to paying for traditional internet service providers. In Kansas City, the public library received a grant to provide mobile hotspots for 25 local students, KTVI reported. The grant was provided by Rhode Island-based non-profit Mobile Beacon, which aims to provide low-cost internet services across the U.S. In Kansas City a total of 70 percent of district students don't have access to the internet at home, according to KTVI. This can put them at a disadvantage when it comes to online assignments and homework. Middle and high school students in Kansas City have access to laptops they can take home, but without internet access, those students can't complete online homework. The 25 mobile hotspots will be loaned out to students in August.
Despite the number of alternatives to traditional internet service providers like Cox and Time Warner Cable, many American consumers still rely on them to provide their connection. Data-heavy services like video streaming continue to skyrocket. According to a report from Variety, streaming video overtook live television in April among consumer viewing preferences. As streaming video usage continues to rise thanks to services like Amazon Prime and Netflix, consumers are looking for faster internet connections to power their binge video sessions. One of the fastest consumer internet connections available is a gigabit connection, but that type of internet speed isn't available everywhere. PC Magazine put together a list of the top 30 cities with gigabit internet available. At the top of the list? Cupertino, the home of Apple.
Consumer satisfaction with their internet services may have reached a seven-year low, but that doesn't decrease the need for faster internet connections. In some markets, internet service providers have no competition, so consumer satisfaction may not be a company's highest priority. In the future, though, as alternative internet service providers arise, companies may once again put their focus on consumer satisfaction.
Visit Clarus Communications here or call us at 855-801-6700 to speak with one of our knowledgeable staff so we can work with you on finding the right Internet service for your business at the most affordable rates.  Our goal is to ensure high levels of customer service plus building and maintaining a system that enables your business to run well.
Clarus Communications is a national leader that specializes in providing over 60 telecommunication and technology provider solutions and we would appreciate the opportunity to become your technology partner and help you find the best solution for you and your company.