Conference calling is no longer simply a small group of employees sitting around a table talking on the phone. Modern conference calls often involve hundreds of users from all over the world and is a popular way to give presentations to multiple groups. Regardless of the reason for your conference call, when shopping for a service consider if your company will benefit from the following services: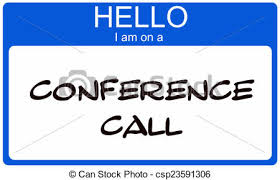 Mobile Login
Mobile login allows employees or clients to attend conference calls via cell phone or tablet. Often, conference call services will offer this option through the use of a customized application. Some companies only offer this feature on one platform such as iOS, so make sure that your company's preferred device is supported.
Multiple Presenters
This feature allows users to switch between presenters, allowing multiple users to take control of the conference call. This is useful when more than one user is making a presentation.
Document Sharing
This feature allows conference call attendees to view documents online. This allows real-time collaboration between employees and makes it easy for all participants to follow a presentation.
International Capability
If you have a multi-national company, make sure that your conference calling service supports international calling.
Participant Limit
This is possibly the most important feature to look out for when deciding on a conference call service. Some services allow for a scant 5 users while others allow up to 300 people to take part in the conference call. Make sure that your service meets the needs of your organization.
Clarus Communications has been helping businesses since 2001 with their telecommunications needs. Since then, the company has grown into a full-service technology services partner, assisting customers with telecommunications services, phone systems, IT services, Cloud, and software licensing. Clarus aims to provide value by managing the best solutions for its clients. With a distinct advantage of providing services, as well as the knowledge and expertise of today's technology, Clarus helps businesses run more efficiently, lower costs and improve productivity. Clarus Communications is also a master agent offering technology options to over 200 subagents.