The question remains in the minds of many businesses and internet users,
What does internet service providers (ISP) actually do? How does this hosting company connect to the www and why can't we mortals do that directly … IP to IP?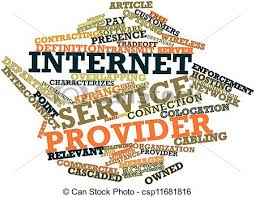 The answer is, it gets really complicated. For one thing, the World Wide Web is not the whole internet. There is no single thing that you can point to and say, this is what I need to connect my modem too. In a way, your internet service provider is the internet.
When you send an e-mail to another business, the service provider does not just deliver the e-mail directly. The letter is sent out to a complex of cable, microwave transmissions, satellite relays, all over the world perhaps in a fairly random-appearing way, until it arrives at the service provider of your destination. In a way, the internet is a maze of interconnected internet service providers.
You can, in fact, become your own internet service provider. However, your company would probably need to connect to another, larger ISP that would negotiate connectivity to the ISP of other ISPs. It is rare that the upstream network is setup to deal with single company users.
There is no central hub of connectivity, that is the wonder of the internet. There are hundreds of thousands of ways to get your information from one point to another. How it actually travels depends on the fluid information flow dynamics in the system at the time of your transmission.
You have your choice of dozens of internet service providers, large and small, that connect your local network or your computer system to other ISPs that are part of the ultra wide area network of the internet. Your choice will be based on a range of factors including kind of connection (fiberglass, copper wire, satellite, etc), customer service, cost, and the look and feel of the way the service works. However, all internet service providers are just cogs in the wheel.
Since the internet came into existence as a military system in 1969 using four host computer systems, it has massively expanded to tens of millions of host servers. No one owns the enormous network of networks. It is, however, monitored and (to a degree) regulated by a nonprofit organization called The Internet Society which has its headquarters in Reston, Virginia and offices in Geneva, Switzerland.
Visit Clarus Communications here or call us at 855-801-6700 to speak with one of our knowledgeable staff so we can work with you on finding the right internet service provider for your business at the most affordable rates.  Our goal is to ensure high levels of customer service plus building and maintaining a system that enables your business to run well.
Clarus Communications is a national leader that specializes in providing over 60 telecommunication and technology provider solutions and we would appreciate the opportunity to become your technology partner and help you find the best solution for you and your company.