You've probably seen the letters, VOIP, or seen advertisements for a telephone service called Vonage and the enticing $9.99 a month cost for phone calls.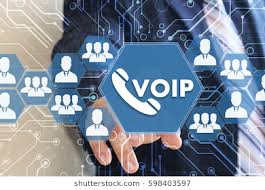 However, you don't know what these letters mean or why the cost is lower than what you are currently paying for your telephone service.
VoIP is an acronym for a process called Voice over Internet Protocol, which means transmitting your voice to someone else in another city, state or country over the Internet. In other words, using the Internet connection in your home or business to place a call.
One of the most popular VoIP services is Luxembourg-based Skype, which allows users to make free video calls – or non-video calls – from your computer or mobile phone to anywhere in the world as long as the recipient also has Skype. Credits at very low per minute rates can be purchased to call landlines or mobile phones that don't have Skype. Launched in 2003, Skype has more than 300,000,000 users worldwide. More than 1.4 trillion minutes of voice and video calls have been used through Skype in its first decade, equal to 2.6 million years of conversations. By comparison, it took 25 years for cell phone users to reach 300 million and 104 years for the telephone. More than 4.9 million people use Skype daily, spending 2.9 million minutes on calls. There have been 100 million installations of Skype for Android. Even in China, there are 100 million Skype users. Skype has 40% of the telecom market. Skype has enabled soldiers in the field to connect with loved ones at home, international business to be transacted, classrooms around the world to connect and learn about each other's customs and countries. Google Hangouts is another Internet-based video call service.
Vonage is different in that it doesn't provide video but still works over high-speed Internet to make calls. Among the benefits of Vonage is you don't need to purchase a special phone to use the service. A Vonage box is connected to the Internet and the phone line is connected to the Vonage box. Customers can keep their current number and calls between Vonage residential and business customers are free. An app allows you to use Vonage on your mobile phone. Another great feature is voicemail can be accessed from a computer or mobile phone and a digital file can be e-mailed to the intended recipient.
Are you ready to VoIP? Tak Sato, a business and technology strategist/consultant, wrote a humorous but helpful article about "readyabilty" in the Westlake/Bay Village (Ohio) Observer.
First, he explains that while costs are lower for VoIP and it is dependent on high-speed Internet in your home or business, landlines are not becoming extinct. He points out that during power outages Internet service goes out. This can be a problem for older adults and people with chronic health issues. Sato also points out that a cell phone can solve that problem and only the customer can make the best decision of whether VoIP is for them. With Vonage, a network availability number can be assigned. During an outage, calls will be forwarded to that number on the landline or mobile phone.
There are significant advantages for businesses to use VoIP. There are no installation charges. The "voice mail to e-mail" feature means employees don't need only their phone to receive the message, plus having the actual file prevents potential mistakes in transcribing a message. Employees can work remotely, whether at home or across the country or around the world because a phone can be put anywhere in the world it is needed. They can take a dedicated IP phone with them and employers can manage use.
Clarus Communications will conduct a VoIP assessment to understand your business needs.  This review will determine your current situation and inventory your current equipment to determine if you are a great candidate for VoIP.  Once you pass our initial review, the team at Clarus Communications will provide you with a free estimate so you can compare providers. We shop the carriers saving you time and money. We have helped hundreds of companies nationwide save thousands of dollars on their monthly telecommunications bills through VoIP. Use your Internet connection now to contact us.