While choosing your business software was at one time as simple as finding the best product and buying it for a one-time fee, the realities of the increasingly dominant software-as-a-service business model as well as the necessity of live-updates to counter growing cyber security threats have created the administrative nightmare of business software licensing that exists today.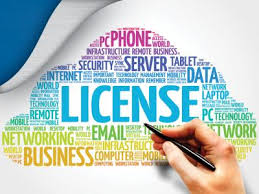 A company must not only manage each business software license subscription with various renewal dates and changing costs, but also the incredible number of regulations and policies regarding the number of users and activities and features which particular licenses allow and provide under particular subscription packages. As any IT Manager whose job it is to understand, implement and monitor a whole enterprise's software suite can tell you, sometimes whole work days can be lost to resolving licensing problems.
Unfortunately, this problem is only going to get worse as it has already become an absolute priority of top business software development firms to move their clients away from perpetual licenses towards subscription models. Indeed, it is estimated 27.8% of enterprise applications will use SaaS subscription models by 2018, all of which will put more stress on administrative staff.
This is not to mention that the changes are not uniform. A number of companies are adopting hybrid models, while some are pushing towards a post-SaaS future with pay-per-use "software as a utility" type license implementations — each model with its own particularities and challenges.
It is clear that the administrative overhead for business software license management will continue to grow rapidly. Now is the time to find a solution that streamlines your business software license management practices to free up valuable employees and prepare yourself for the future.
Visit Clarus Communications here or call us at 855-801-6700 to speak with one of our knowledgeable staff so we can work with you on finding the right software licensing management system for your business at the most affordable rates.  Our goal is to ensure high levels of customer service plus building and maintaining a system that enables your business to run well.
Clarus Communications is a national leader that specializes in providing over 60 telecommunication and technology provider solutions and we would appreciate the opportunity to become your technology partner and help you find the best solution for you and your company.