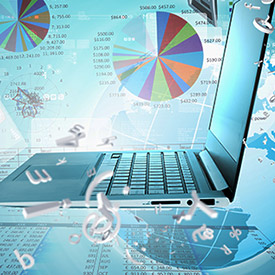 With vast amounts of technological advances being made, getting work done is no longer limited to the office. Employees have the ability to accomplish more on-the-go while using systems like One Drive. OneDrive is a storage system with the capabilities to share, save, and backup photos, documents, videos, and more on any device. It is accessible, secure, and extremely beneficial to all types of businesses.
Accessibility
Accessibility is one of the main features of OneDrive. As it recognizes an internet connection, changes made to the files are updated and stored on OneDrive. Microsoft data centers are located around the world which means OneDrive can be used at a local level on each continent, which can be extremely beneficial to International companies. OneDrive is also highly accessible in terms of its availability on various devices. It can be used on Mac, iOS, Windows, Windows Phone, Android, and Xbox. Accessing your documents offline is also possible, so working on your project can be accomplished wherever you go.
OneDrive and Office 365

OneDrive is a Microsoft program, which means that it works with apps such as Word, Excel, and PowerPoint. You never have to worry about the formatting of your projects being disrupted because of this. Any project that you save to OneDrive can be accessed when you open one of the mentioned apps. Projects saved on these are also able to be coedited in real time by various people. After saving a project to OneDrive from one of the mentioned applications, it can then be accessed on any device such as your phone, another computer, etc.
Security
Sending information to the wrong people is a definite risk when it comes to sharing content with multiple users. Microsoft has avoided this though by giving IT Administrators the ability to control sharing capabilities via the OneDrive Admin Center. With this program, they have the ability to set sharing restrictions based on the company or organization's desires. The cloud base used by OneDrive, Microsoft Azure, is one of the most secure cloud systems in the world. Whatever you decide to use OneDrive for, you can be sure it will be kept safe.
Collaboration
Exchanging revisions and changes via email is avoided with the use of OneDrive. Using OneDrive for documents allows coedits to be made by different users at the same time, which aids in increasing productivity. Changes can be viewed as they occur, and there is access to a centralized document. A 'live' version of the project is recorded, including changes to the file and outlines of which users have edited the document. OneDrive works flawlessly with programs like Excel and Word, so whatever format your project takes, editing is sure to be an easy process.
Clarus Communications has been serving the St. Louis area since 2001 and can assist your business in getting started with Microsoft Office 365 or any of the suite of Microsoft products and services. We'll work with you to assess your needs and recommend a solution that is custom tailored for your business. If you would like more information about Microsoft Office 365, fill out the form on this page or call us at 855-801-6700.