Network Security Solutions
Network Security Solutions
We Help Our Clients Implement Reliable Network Security Strategies
At Clarus Communications, we work with our clients to identify network security solutions, that can be tied into your existing topography, to provide a secure environment for employees and customers, alike. As telecommunications experts, we'll work with you to integrate your security solutions into your existing IT and telecommunications infrastructure, providing the ultimate in flexibility and convenience.
We consistently deliver network security solutions that protect your users, data and network from continually-changing, threats that could disrupt your business. Our comprehensive portfolio of network security solutions delivers an end-to-end security solution that protects your business. Some of our network security solutions include:
Internet Routers and Firewalls
Internet routers and firewalls ensure the integrity of your network and allow only traffic with the correct IP address and protocol to send or receive data, across your network. Internet routers and firewalls provide an easy filtering mechanism to reject any traffic that violates the network policy.
Intrusion Protection Systems (IPS)
While Internet firewalls provide a specific level of data protection, they sometimes allow data through the firewall that contains a virus, often through email. In that instance, the IPS or intrusion protection system provides an additional level of network packet examination, isolating the threat and preventing the virus from spreading across the network.
Traffic Shaping Devices
By utilizing a traffic shaping device, IT administrators can classify network traffic, assigning a priority, based upon the importance to the business, maximizing data distribution across the network. In addition to permitting and blocking network packets, a reliable traffic shaping device can also provide guaranteed bandwidth for certain applications, such as voice traffic.
IP Cameras
It has become so easy and cost effective to install IP cameras, that they have become incredibly popular, with businesses, in all industries. IP Cameras send and receive data, over over a LAN or WAN, and can be accessed, anywhere in the world, over the Internet. IP cameras provide an extra level of security, and have become an integral part of many corporate networks, particularly if they have the need to monitor multiple locations. IP cameras provide an ideal solution that allow you to maximize your employee resources and minimize costs.
If you would like more information about Network Security Solutions or any of the other telecommunications products that Clarus offers, throughout St. Louis, Missouri, please fill out the form below and one of our telecommunications specialists will get back with you quickly. We'll do everything possible to implement a solution that meets your needs now, as well as allows for future flexibility and growth.
Download 7 Important Advantages
of Infrastructure as a Service
Request Information
We invite you to fill out the form, to the right, and someone from our offices will get back with you quickly.
We look forward to serving you.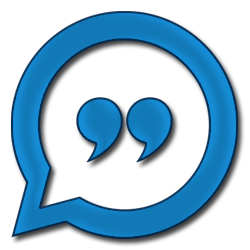 Request Information
We invite you to fill out the form below and someone from our offices will get back with you quickly.
We look forward to serving you.