In "Words of Advise for Your Disaster Recovery Plan – Part I," we discussed forming a disaster recovery plan committee within your organization, identifying critical assets and backup sites. In Part II we'll discuss more about backups, network configuration, disaster recovery implementation, writing up and updating your plan, testing your plan and training.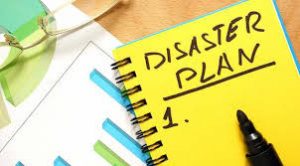 One important decision your disaster recovery plan committee will need to make is backups. You'll need to factor backups (tapes, disks, operator manuals and installation software) into your plan. You'll want to determine if your organization plans to have remote storage of its backups or backups that are off-site. Next, you'll have to decide if you plan to do a full, incremental or differential backup. With an incremental backup, you'll only need to restore changes made since the last backup. With a differential backup, you'll need to restore all changes since the last full backup. This is a cumulative backup. While an incremental backup is the simplest method, it's also a backup that takes the longest to restore after a disaster. This is why many organizations opt for a differential backup because it's the most cost-effective and easiest to recover. If your organization chooses to use backup tapes, you'll have to decide on a tape rotation method, i.e., GFS rotation scheme: grandfather (yearly), father (monthly), and son (weekly).  This medium is widely in use today but is basically becoming obsolete do the decreasing cost of storage.
It's also important to consider all components of your organization's infrastructure. Be sure to consider the configuration of your network, cloud computing, web applications, and software as a service (SaaS) in your overall planning. If your organization uses SaaS or cloud computing, you'll certainly want to document these services in your overall disaster recovery plan.
Another crucial detail that should be included in your disaster recovery plan is the individuals authorized to declare a disaster, personnel allowed to access the recovery site and where the disaster recovery plan implementation team should meet after a disaster occurs. Be sure to maintain a list of emergency phone numbers you'll need when a disaster is declared. Your disaster recovery plan should include documentation with a list of your disaster recovery plan team, the personnel and the duties they are responsible for implementing when a disaster strikes.
Your disaster recovery committee will need to meet on a continual basis to make relevant changes and updates to the plan. Constant feedback from your disaster recovery plan team, as well as employees within your organization, will make your plan even stronger should a disaster take place.
The only way to show your plan will work is to test it. While it's difficult for some organizations to stop everything and perform a full-fledged test, there are different ways to do so. A full test brings day-to-day operations to a stop because it performs a complete recovery. You could conduct a partial test by recovering critical portions of your disaster recovery plan. Other organizations opt for a paper test. This allows organizations the opportunity to receive feedback from participants and to make changes. Based on test results your plan can be corrected or modified.
The best way to implement your plan effectively is through adequate training for all your disaster recovery plan team members. Mock drills and unannounced tests of the disaster recovery plan put your employees into situations that mimic real-life scenarios so the plan and a team member's implementation of the plan can be assessed and tweaked for better performance later.
Good planning, testing, and regular updating are essential to an effective disaster recovery plan. Testing your plan is the best way to ensure it is well-suited to meet your organization's needs.
If you have any additional questions, Clarus Communications would appreciate the opportunity to help.  We are a leading, national provider of telecommunications technology. Clarus specializes in providing over 60 telecom provider options to businesses that need dependable, scalable and innovative technology solutions. Since 2001, Clarus Communications has been successfully helping clients make the best decisions regarding their phone service, phone systems, wireless and data needs. For more information about Clarus Communications, please visit www.clarusco.com or call toll free 855.801.6700.