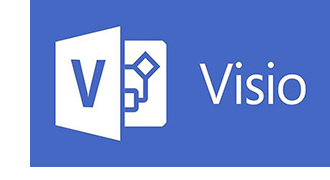 In today's business environment, mobility is absolutely essential. Thanks to Microsoft Visio Online, users are able to share and view Visio diagrams, in high fidelity, from almost any device that uses their preferred browser. Productivity can be boosted for everyone on a team, no matter their location because of Visio Online. It works with almost all Office 365 commercial users too.
With Visio Online, users have access to editing, viewing, and sharing Visio charts and workflow diagrams on the web. This can be done by starting with a basic diagram that expresses common ideas, like creating a proposal, or describing a sequence of steps in an internal process. With Visio Online, it is extremely easy to create premium diagrams with the use of commonly-used types and shape sets. Online users of Visio can now view and collaborate together by commenting on files or sharing diagrams.
Visio is constantly releasing more advanced features, in order to increase mobility for a company or business's organization. Feedback from the initial release of Visio Online was overwhelming enthusiastic, so since then, Visio online has been enabled for VSD file format and for users that have email through Exchange Online, Outlook.com, and Hotmail. More feature additions have helped to make Visio more functional, such as commenting capabilities, process flows, shape data, and more.
Visio JavaScript APIs have also extended the capabilities of Visio Online. IT professionals now have the ability to build solutions that meet the needs of their organization. The APIs themselves enable access to the embedded Visio Online diagrams that are in a SharePoint Online page. They can be used to interact with Visio Online diagrams like shapes and page styles, exposing diagram data, writing custom handlers for mouse events, creating mark-ups on the diagram, and much more. Developers can also create a custom overlay, like a list of steps required before continuing a process, which then appears when users select or hover their mouse over a diagram shape.
Visio Online is a valuable feature for companies and businesses who want to have accessible and customizable diagrams. With the use of Visio Online, users can access them virtually anywhere. There are also constant updates and additions, to Visio, so users always have a variety of tools to make their work as efficient and compelling as possible.
Clarus Communications has been serving the St. Louis area since 2001 and can assist your business in getting started with Microsoft Office 365 or any of the suite of Microsoft products and services, such as Visio Online. We'll work with you to assess your needs and recommend a solution that is custom tailored for your business. If you would like more information about Microsoft Office 365, click here or call us at 314-300-4700.