Data Storage Solutions for Today's Business
Businesses, today, generate more data than ever before and having an effective data storage solution has never been more critical, particularly for small businesses. One of the many benefits, provided by advanced data technologies, is that businesses no longer have to rely, solely, on on-site data storage, but can take advantage of the many benefits provided by cloud services, ensuring that their valuable data is safe and secure, in the cloud. Many companies opt to use both technologies, to ensure that their valuable data is never lost or corrupted.
There are a variety of different storage options, when it comes to your company's data. There's no one-size-fits-all solution, so we'll work with you, to ensure that we understand your business needs and propose the most cost-effective and reliable data storage solutions possible. Those may include:
Online Data Storage
Online data storage involves large disk array, reducing access time to the data, but maximizing reliability. For many small businesses, online data storage is quickly becoming the preferred method of storing digital data. Online data storage gives business owners safe and secure access to their data, anywhere there's an Internet connection, providing the ultimate in flexibility and mobility.
Data Backup
Data backup is and off-line storage solution, for protecting your data, and can be less expensive than online data storage. With hard drive space becoming much more affordable, there are many on-site data backup solutions that offer large storage capacity, at a very low cost. In addition, there are no monthly costs for this data storage solution.
Data Archiving
Data archiving is similar to data backup, but its purpose is the long-term retention of data, often times, to meet regulatory compliance and provide litigation protection for businesses. Data archiving is one of the easiest and best ways to manage your data, allowing you to maximize your tier 1 storage, saving time and money. Lastly, data archiving allows you to remove old files and de-duplication, across your file servers can save between 60%-70%, in disk space, for some businesses.
Disaster Recovery Solutions
Disaster recovery solutions are utilized to protect your data from natural disasters, and should always be a part of a more comprehensive business continuity plan. Ultimately, a comprehensive disaster recovery plan is intended to keep a business going after an unexpected disruption to business. There are many benefits to developing a disaster recovery plan, but the most important benefit will be the level of preparedness, for your business, should disaster strike.
If you would like more information about Data Storage & Backup or any of the other telecommunications products that Clarus offers, throughout St. Louis, Missouri, please fill out the form below and one of our telecommunications specialists will get back with you quickly. We'll work with you to select the best data storage solution, that will best meet the needs of your business, and allow for future growth and flexibility.
Download 7 Important Advantages
of Infrastructure as a Service
Request Information
We invite you to fill out the form, to the right, and someone from our offices will get back with you quickly.
We look forward to serving you.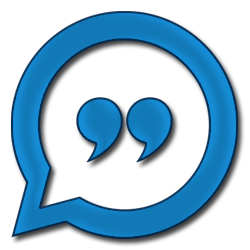 Request Information
We invite you to fill out the form below and someone from our offices will get back with you quickly.
We look forward to serving you.